The traditional garage door openers use a metal chain for operation and while it is dependable and durable, it tends to be quite noisy. Engineers wanted to preserve their functionality and effectiveness yet reduce the noise at the same time. This is how the belt drive openers came into existence.
Your Best and Quietest Option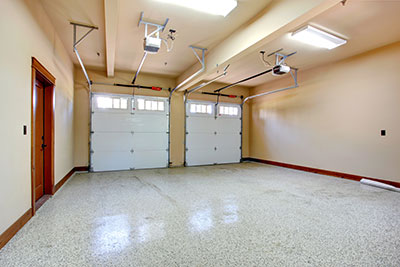 Each belt drive device has a fixed motor unit which is installed on the ceiling of the garage at a set distance from the overhead garage door. This unit houses several components of which the main ones are the electric motor and a moving gear. The metal rail is another important component of the drive system. It goes from the motor unit to the wall above the garage door.

A belt goes around the moving gear and runs along the full length of the rail. The belt can be made from various types of materials. Polyurethane and fiberglass are among the most widely used materials for their strength and durability which are combined with great flexibility and relative softness. The belt can also be made from rubber which has been reinforced with steel so that it is both supple and sufficiently strong. Belt has a design similar to that of a traditional metal chain which allows it to attach properly to the cogs of the moving gear.

The belt of the opener is directly connected to a trolley that is connected to a moving arm which is attached to the door. The electric motor turns the moving gear, which works to move the belt. The belt drives the trolley along the rail. In this way, the trolley works to open and close the overhead garage door.

Thanks to the make of the belt, the belt drive openers are the quietest of all types. They operate reliably while having good durability.